MOOD Deodorant 5 Pack - Full Collection
Prevents smelly pits all day! MOOD get rid of odor-causing bacteria, soaks up sweat and promotes healthy skin.
Comes in 5 profile scents, MOOD leaves you walking like a diffuser.
Drop us a note in your CART to choose your own scents combo.
it's always fun to match the scent with the mood you're looking for.
Finding your favourite MOOD ultimately comes down to your personal taste, preference, and body chemistry. Although MOOD is not gender-specific, we have noticed our male customers prefer HERO, BLISS and ZEN.
The aromatherapeutic effects from our proprietary blend of essential oils last 3 to 4 hours. BUT MOOD stops body odour all day.
In the mood to go au naturale? Free from essential oils, COCONUT has a hint of coconut scent to complement any perfumes.
For an uplifting mood, grab SPRING. A floral blend of geranium, lavender, and lime essential oils. This joyous scent is our best seller!
For an invigorating mood, go for HERO. A minty blend of Peppermint, Eucalyptus, and Rosemary essential oils. This revitalising scent keeps your mind focused!
For a refreshing mood, BLISS hits the spot! A citrus blend of Lemongrass, Lime and Frankincense essential oils. This spa-inspired scent energises.
For a relaxing mood, ZEN is perfect. A woody blend of Cedarwood, Bergamot and Vetiver essential oils. Ommm... it's mind-soothing!
Get MOOD on before you sweat, so you are ahead of the odour-causing bacteria!
Push up a little each time to avoid pushing the deodorant back down. Less trimming, less waste, fewer oil stains.
Apply 2 to 4 swipes on clean and dry pits.
MOOD natural deodorants are handmade with 100% natural ingredients as listed below: *Maranta arundinacea Root Powder, *Cocos nucifera Oil, Magnesium Hydroxide, Isoamyl Laurate, Jojoba Esters, Caprylic/Capric Triglyceride, Cetyl Palmitate, *Butyrospermum parkii Butter, Triethyl Citrate, Tapioca Starch, Zinc Ricinoleate, Oryza sativa Bran Wax, Sambucus nigra fruit extract, Tocopherol, Ascorbyl Palmitate, Helianthus annuus Seed Oil,
*Organic certified
The following pure essential oils are also added to our scented MOOD Deodorant.
SPRING
Lavandula angustifolia Flower Oil, Citrus aurantifolia Oil distilled, Pelargonium graveolens Flower Oil
**Limonene, **Geraniol, **Linalol
**Naturally occurring ingredients of essential oils
HERO
Rosemarinus officianalis Leaf Oil, Eucalyptus radiata Leaf Oil, Mentha piperita Oil
**d-Limonene, **Linalol
**Naturally occurring ingredients of essential oils
BLISS
Cymbopogon citratus leaf oil, Boswellia carterii oil, Citrus aurantifolia peel oil distilled
**Citronellol, **Geraniol, **Linalol, **Citral, **Limonene
**Naturally occurring ingredients of essential oils
ZEN
Cedrus atlantica Bark Oil, Citrus aurantium bergamia Fruit Oil, Vetiveria zizanoides Root Oil,
**Linalol, **Limonene, **Benzyl Alcohol
**Naturally occurring ingredients of essential oils
Once finished, compost or bury empty tube in the soil.
The compostable tube will naturally break down and contribute to more nutrient-rich soil.
Here's how it works: you order, we pick & pack, then we ship.
Delivery
Pick & pack usually takes 1 business day. Then one of our logistic providers takes it from there. You'll get a shipment notification email with a tracking number as soon as your order ships. It's on the way!
For estimated delivery time to your home, please refer to FAQs- Shipping.
Returns
We are happy to return any product that is still in its original packaging within seven (7) days of receiving the order. Refer to FAQs - Returns for how to process a return.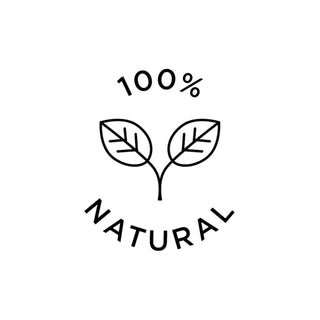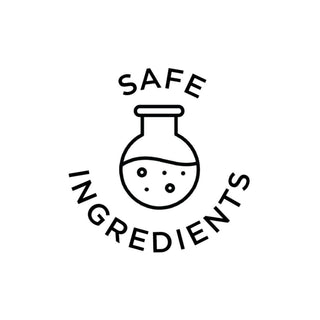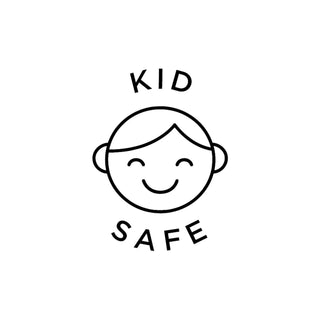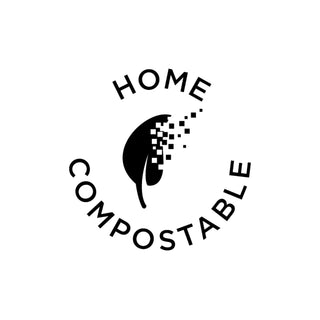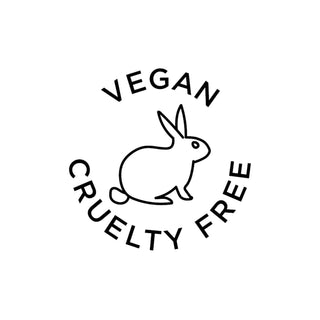 Treat your skin to safe and effective ingredients
The all-natural MOOD Deodorant carefully blends 16 plants and minerals. Here are how some key ingredients works!
Elderberry Extract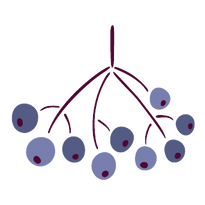 Stops bad bacteria growth
Naturally-derivedTriethyl citrate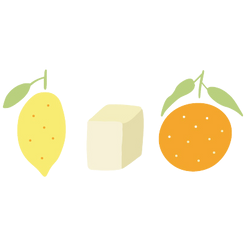 Prevents bacteria breakdown
Magnesium Hydroxide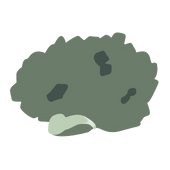 Maintain optimal pH
Organic Arrowroot powder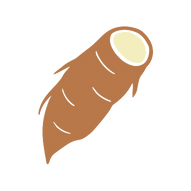 Absorbs moisture and odour
Vitamin E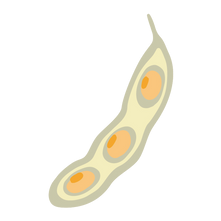 Antioxidant for healthy skin
Organic Virgin Coconut Oil

Moisturises and nourishes
CELEBRATE HEALTHY,
HAPPY PITS
There's nothing like that post-sweaty
workout high!

SWEAT helps your body regulate its
temperature and cools it down.
By itself, sweat has no odour.

MOOD Deodorant focuses on where body odour
starts. Its gentle formula prevents body odour-
causing bacteria from living on your armpit,
and nourishes your skin.

Less bacteria, less body odour

Less harsh chemicals, healthier, happier pits!
A clean deodorant you love wearing
@shyllonmelatti
Going coconuts over this new
deodorant. Formed with no toxins
& good for the body & our planet.
Their eucalyptus "hero" has a
refreshing scent and is my favorite.
@belleyogatokyo
Honestly two thumbs up
✅Plastic free - zero waste
✅Slides smoothly
✅Small size and easy to use
✅Smells wonderful

@daniellemortel
My underarms have been loving the
TLC it's been getting. Can't imagine
life without this now. Not even
exaggerating. p.s. my husband and I
have been smelling good together
too
Pay for everything you need,
And Nothing You Don't!
coconut
matter
other
brands
Essential-oil infused scents
Eco-friendly mailers & fillers
Small batches, shipped fresh
Too Effective to Ignore!
Finally found THE ONE after looooonggg years of trying every product
available in the market!
Just one thing though, the deodorant falls off easily if you are not careful in opening it - just what happened to mine recently. I believe it is an isolated case because I had purchased several mood deo before and all went well.
MOOD Deodorant 5 Pack - Full Collection
Good enough but can be improved
Mood is a good deodorant, but I realise it would cause dryness on my armpit. & I wish it could improve its formula in order to avoid white stains on dark clothings.
1st time to order
I have used so many brands of deodorant sticks but this brand is the best among all. It does not feel sticky all day long even if you perspire severely, you still smell fresh and good. I am using the Zen variant and it suits my body chemistry. Will try the other variants once I consume this as my initial order was the 5-pack one.
Superb!
These deodorants are little gems!
They smell good, do the job and leave me with a clean conscience too!
Frequently Asked Question
The quick answer is that antiperspirants and natural deodorants work differently. 
Are you looking for an antiperspirant product that will help you stop sweat or do you simply want to get rid of body odour? 
Antiperspirants work to stop sweat by blocking your sweat glands while natural deodorants work to stop body odour by targeting the odour-causing bacteria on your skin.
Traditionally antiperspirant deodorants are a popular choice as many people believe sweat smells. Truth is, sweat doesn't actually smell. It only stinks when bacteria come in contact with sweat.
Sweating helps your body cool down and prevents it from overheating. Plus, there's nothing like that post-sweaty workout high.
If you're just looking to stop body odour, go for MOOD Deodorant which focuses on keeping the odour-causing bacteria at bay. That way, you'll enjoy all the healthy benefits of sweating without the smell!
Darkened underarms happen when your skin is irritated. 
Many store-bought antiperspirant products contain common irritants like aluminum, fragrances, and alcohol. Most natural deodorants also use baking soda, which is also known to irritate the skin. 
Avoiding these ingredients would be the first step to avoiding darkened armpits. 
Free from synthetic chemicals and baking soda, MOOD is gentle and non-irritating to the skin. Many customers have noticed smoother or even whiter underarms after using our MOOD deodorant. 
We do recommend avoiding the use of whitening products together with MOOD natural deodorant vegan. Their formula works differently, and when used together, may cause skin irritation.
MOOD natural deodorant vegan is unisex and works well for everybody. Let your heart and nose be your guide!
We have noticed that most men and boys prefer mint, citrus and woody scents like HERO, BLISS, and ZEN, or even the neutral aroma of COCONUT. Our floral scented SPRING is most popular among women and girls, closely followed by BLISS and COCONUT.
The "best before" date for our MOOD deodorants is 2 years from the manufacture date. 
You can find this information printed on the bottom of your MOOD deodorant. 
Once you open your deodorant, we would suggest replacing it every 6-12 months for the best results. We do not use alcohol or synthetic fragrance in MOOD, which means the natural aroma may deteriorate after you opened or use your deodorant. 
Storing MOOD in a cool cupboard can extend its shelf life. For any unopened deodorant, store it in an airtight container to help keep it fresh. There's no need to keep it in the fridge. 
Do keep your deodorant away from the hot sun. MOOD Deodorant will start to soften at 40℃ and melt at 53℃. 
If the expiry date has already rubbed off and you can't remember how long ago you purchased it, we recommend checking the following: 
- is it starting to crumble? 
- has the colour changed? 
- is it starting to dry up? 
- has the scent changed?
 If the answer to any of the above questions is yes, best to order a new MOOD and bury the old one in your garden or compost bin.