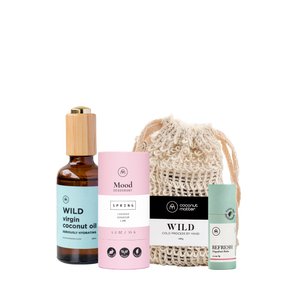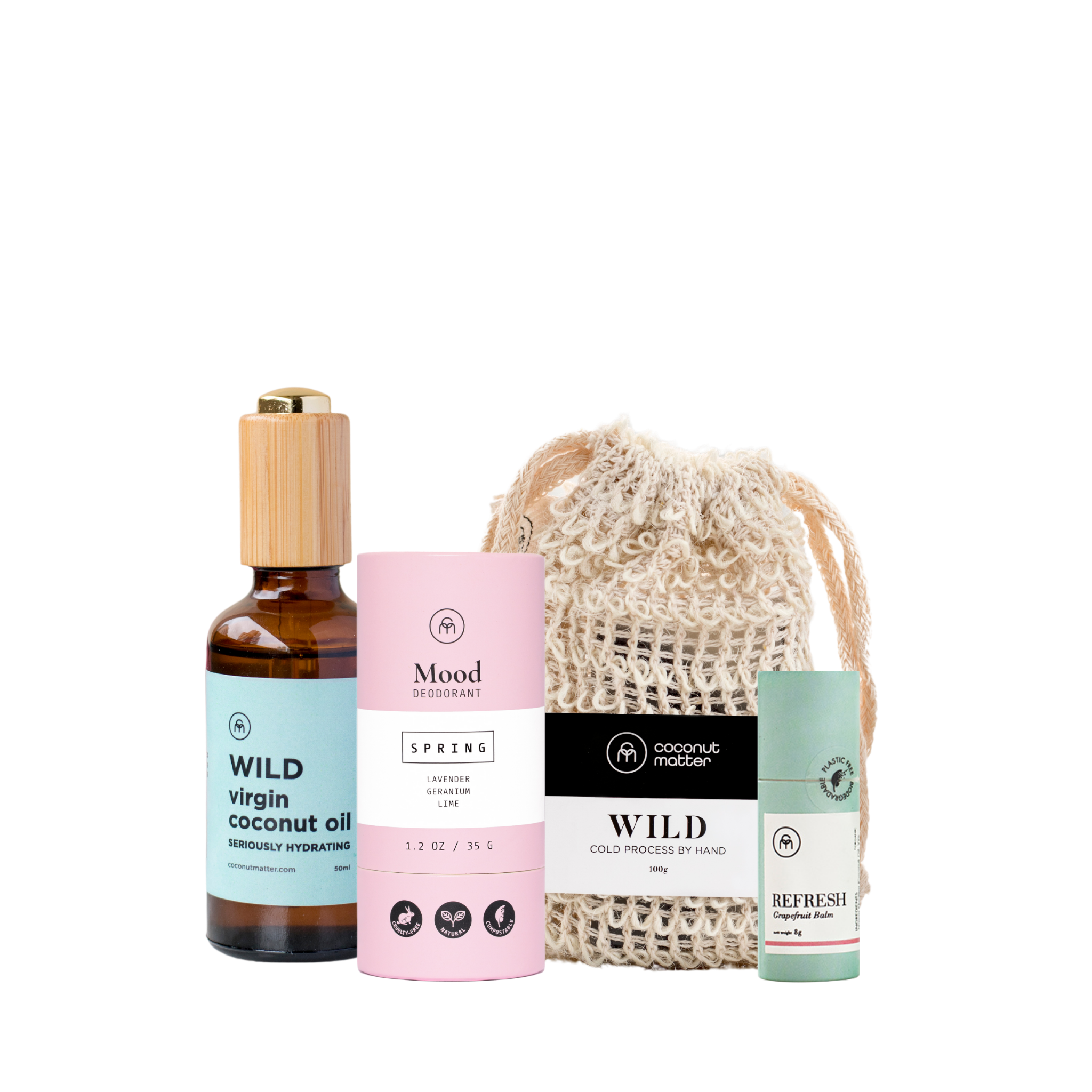 Zerowaste starter kit

20% Off At Checkout + FREE SHIPPING

No Harmful Chemicals

Vegan & Cruelty-free

Sustainable Packaging
Bliss deodorant
Am in awe after using the products esp Bliss deodorant. It literally keeps me dry and I simply love the scent in it. I will make my 2nd order soon.. Keep up the good works..
We are delighted to hear you are enjoying BLISS, and thanks for sending us the good vibe. ❤️
Blew me away
The lip balm and deodorant work wonders. I love the scent of lemongrass, really did boost up my mood. Haven't got a chance to use the coconut oil and the soap bar but they all smell soooooo nice.
Would recommend this to all my friends and family members :)
Go coconut!!!
Awww...thanks for making our day!
Your friends and family members would thank you too! ❤️
Gift for mom
This was a gift for my mom, she really enjoyed the products
Thats wonderful to hear! Thanks for sharing a sustainable lifestyle.
Starter Kit
I love your packaging but I think the coconut oil is not suitable for my eczema hands. I applied it and its very itchy. Anyway I use it on my hair now.
Hello Gloria
Thanks for appreciating plastic-free packaging. Sorry the coconut oil was not suitable for your hands - glad you found a good way to use it! We love using our coconut oil as hair serum.
You're Gonna Like These Too...