Semi-Matte Lipsticks are handmade with 100% natural ingredients
Full-coverage colour that instantly gives lips a natural polish look, while offering a creamy feel.
Are you a cool or warm undertone? Once you know your skin undertone, you can choose the colour palette that works best for your skin.
Cool tone
Check your wrists. If your veins look more like blue, you are cool. Helps to guess if you feel like silver jewellery looks better on you or if you tend to burn before you tan. Lipstick colors that have more blue compliment the cool you.
Warm tone
If your veins look more like green, you are warm. Opposite, it helps to guess if you feel like gold jewellery looks better on you or if tan or get bronze fairly easily. Lipsticks that have more yellow or orange to them compliment the warm you.
If you find it difficult to determine, there's a good chance you're neutral and could wear any color.
Swipe once, or layer for more intence colour payoff - your choice!
Follow with CLEAR to add shine and hydration.
Semi-Matte Lipsticks are handmade with 100% natural ingredients as listed below:
Euphorbia cerifera (candelilla) wax, Isoamyl laurate, *Cocus nusiferra (Coconut) oil, Persea gratissima (Avocado) oil, Butyrospermum parkii (shea) butter, *Ricinus Communis (Castor) Seed Oil, Silica, Simmondsia Chinensis (Jojoba) Seed Oil, Boron nitride, Jojoba esters, Citrus aurantium oil, Sambucus nigra (Elderberry) fruit extract, Tocopherol, Ascorbyl palmitate.
May Contain [-/+]: **Mica (CI 77019), ***Titanium Dioxide (CI 77891), ****Tin oxide (CI 77861) Iron Oxides (CI 77491, 77492, 77499)
*Organic certified
All our colours have a particle size range of 10-60 μm upwards and they do not contain any particles of Titanium Dioxide ≤ 10 μm.
**MICA
The Food and Drug Administration (FDA) lists Mica as a color additive exempt from certification. Mica, is safe for use in coloring products, including cosmetics and personal care products applied to the lips, and the area of the eye. FDA also includes aluminum and potassium silicate (Mica) on the list of indirect food additives and permits its use as a colorant for polymers with incidental contact with food. The Cosmetic Ingredient Review (CIR) has deferred evaluation of Mica because the safety has been assessed by FDA. This deferral of review is according to the provisions of the CIR Procedures.
***Titanium Dioxide
EU Regulation (EU) 022/63 which is now in force states that Titanium Dioxide can no longer be used as a food additive. Cosmetic Regulation (EU) 2021/850 lays down the rules for when Titanium Dioxide may be used and in what concentrations. This regulation however does not apply to our Titanium Dioxide as the Opinion of the Scientific Committee on Consumer Safety clearly states' As such, the Opinion is not applicable to any pearlescent pigment because of the composite nature of such materials, of which TiO2 is only a minor constituent.
****Tin Oxide
The Cosmetic Ingredient Review (CIR) Expert Panel highlighted that since Tin(IV) oxide is a water-insoluble inorganic metal compound and is not percutaneously absorbed, systemic exposure is not a concern. Also based on the results of dermal application studies on product formulations containing Tin(IV) oxide, there is no indication that this ingredient would have any irritation or sensitisation potential at use concentrations up to 1.3% in cosmetic products. In 2014, the CIR Expert Panel concluded that tin(IV) oxide is safe in the present practices of use and concentration described in this safety assessment.
Once finished, bin the biodegradable empty tube into recycle bin. Or you can seperate the bio-laminate from the paper tube to recycle the bio-laminate, and compost the paper tube.
Here's how it works: you order, we pick & pack, then we ship.
Delivery
Pick & pack usually takes 1 business day. Then one of our logistic providers takes it from there. You'll get a shipment notification email with a tracking number as soon as your order ships. It's on the way!
For estimated delivery time to your home, please refer to FAQs- Shipping.
Returns
We are happy to return any product that is still in its original packaging within seven (7) days of receiving the order. Refer to FAQs - Returns for how to process a return.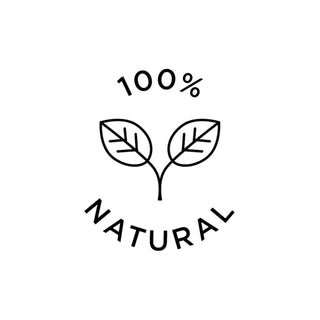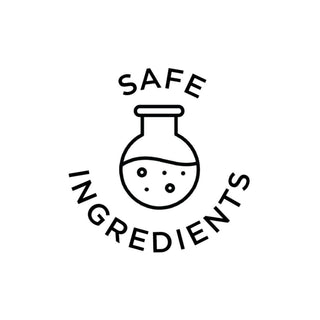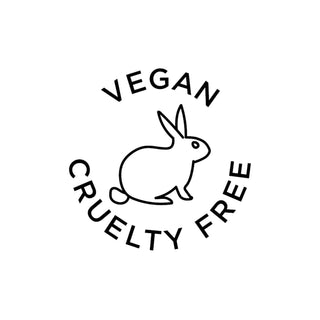 Pay for everything you need,
And Nothing You Don't!
coconut
matter
other
brands
Eco-friendly mailers & fillers
Small batches, shipped fresh
Safe to use
A bit dry can use moisturiser first , I use HOPE color is natural. It's good to know ingredients are safe as you are putting on your lips.
Nude Semi-Matte Natural Lipstick
Thank you for letting me write this review:
1 - Love the natural coconut oil ingredient But:
2 - I must apply my lip balm Before using the Semi-matte lipstick as it is too drying alone.
3 - as the lipstick is in paper packaging/tube, the cap will not hold and came loose easily in my handbag, thus making it a mess.
Semi Matte Lipstick
I love the texture of the lipstick. It is not v sticky and the colour last after 2 meals. For me it's half a day. What I love most abt it is that all the safe Ingredients that are used to make this products. It makes me confident wearing it.
the lipstick is great, look very natural when applied on! smells great too! would like to try other colour later haha
Hard to apply in winter? Not really!
Great shade, nude yet vibrant and looks great on otherwise very gray-blue and lifeless natural lip tone😂
I feel safe wearing only eyebrow&lip color w/o worrying about judgements thanks to this NUDE shade, which also works great as a brush(as we all know!)
Since its not a lipgloss, and/or vaseline, I was a bit worried that I might pull my lips too hard when applying, and cut my lips, but relieved to know that the texture is meltier than I expected!! Thank God for a lip color with nourishing ingredients, my lips are protected and looks great with one item.