TINTED COCONUT LIP BALM
A touch of colour and shine
Lightweight, sheer, and intensely nourishing, our tinted coconut lip balms are one of the easiest way to boost your natural lip color.
Available in five sheer shade. Depending on swipe strength, the color can range from a sheer tint to a juicier, more saturated sheen.
Finding your favourite tinted lip balm ultimately comes down to your personal preference.
For a barely there pink, CORAL provides is a natural shimmer.
For a subtle crimson sheer, go for our top seller SMOOCH.
For a sheer pink, SPARKS adds a healthy glow.
For a sheer vibrant orange, SUNRISE is like a fresh start of the day, shining.
For a sheer, warm metallic red, PASSION is yours.
For a pearlescent warm nude, GLOW adds a lovely sparkle.
For a metallic raspberry hue, CHEER gets you into a festive mood.
Soothe onto lips to nourish and boost your natural lip color for a no-makeup makeup look.
Repurpose the tinted lip balm for the cheeks. Add a sweep to brighten the skin and dab it gently.
Tinted coconut oil lip balm are handmade with 100% natural ingredients as listed below:
Vitis vinifera seed oil, *Cocos nucifera oil, Euphorbia cerifera cera, *Butyrospermum parkii butter, *Ricinus communis seed oil, Citrus aurantifolia Oil distilled, Tocopherol, Helianthus annuus seed oil
May Contain [-/+]: **Mica (CI 77019), ***Titanium Dioxide (CI 77891), ****Tin oxide (CI 77861) Iron Oxides (CI 77491, 77492, 77499)
*Organic certified
All our colours have a particle size range of 10-60 μm upwards and they do not contain any particles of Titanium Dioxide ≤ 10 μm.
**MICA
The Food and Drug Administration (FDA) lists Mica as a color additive exempt from certification. Mica, is safe for use in coloring products, including cosmetics and personal care products applied to the lips, and the area of the eye. FDA also includes aluminum and potassium silicate (Mica) on the list of indirect food additives and permits its use as a colorant for polymers with incidental contact with food. The Cosmetic Ingredient Review (CIR) has deferred evaluation of Mica because the safety has been assessed by FDA. This deferral of review is according to the provisions of the CIR Procedures.
***Titanium Dioxide
EU Regulation (EU) 022/63 which is now in force states that Titanium Dioxide can no longer be used as a food additive. Cosmetic Regulation (EU) 2021/850 lays down the rules for when Titanium Dioxide may be used and in what concentrations. This regulation however does not apply to our Titanium Dioxide as the Opinion of the Scientific Committee on Consumer Safety clearly states' As such, the Opinion is not applicable to any pearlescent pigment because of the composite nature of such materials, of which TiO2 is only a minor constituent.
****Tin Oxide
formulations containing Tin(IV) oxide, there is no indication that this ingredient would have any irritation or sensitisation potential at use concentrations up to 1.3% in cosmetic products. In 2014, the CIR Expert Panel concluded that tin(IV) oxide is safe in the present practices of use and concentration described in this safety assessment.
Once finished, bin the biodegradable empty tube into recycle bin.
Or you can seperate the bio-laminate from the paper tube to recycle the bio-laminate, and compost the paper tube.
Here's how it works: you order, we pick & pack, then we ship.
Delivery
Pick & pack usually takes 1 business day. Then one of our logistic providers takes it from there. You'll get a shipment notification email with a tracking number as soon as your order ships. It's on the way!
For estimated delivery time to your home, please refer to FAQs- Shipping.
Returns
We are happy to return any product that is still in its original packaging within seven (7) days of receiving the order. Refer to FAQs - Returns for how to process a return.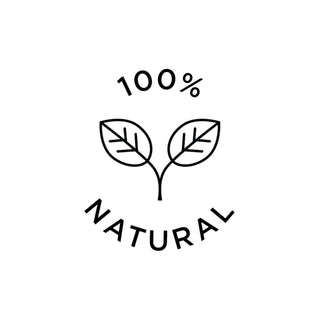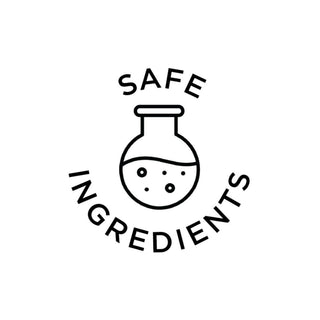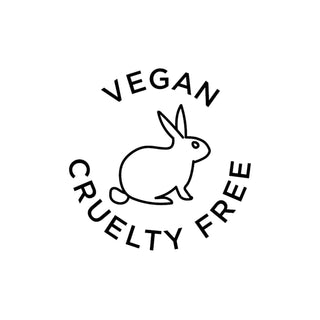 ENHANCE YOUR NATURAL GLOW
Treat your lips to our tinted
coconut oil lip balm!

Made with ultra-nourishing ingredients and natural pigments for a healthy glow that lasts.

Available in 5 sheer shades, glide this versatile tint on your lips, cheeks, or even eyes for a subtle pop of colour!

You can easily build up whatever look you like with each swipe.

The best-kept secret for a no-fuss
beauty routine!
Pay For Everything You Need,
And Nothing You Don't!
coconut
matter
other
brands
Eco-friendly mailers & fillers
Small batches, shipped fresh
Great lip balm products - my everyday go-to
Love love how smooth the lip tint balm glides on my lips and skin. I can basically switch it up to a dewy-look blusher if I need some colour on my cheeks. Gives a natural glow. Love it. Amazing that the products are all so natural too 🫶🏻
Nature scents
I love the eco-packaging and I like the scent and that it doesn't feel super greasy. It works well on the undersides but I got rashes when applied on the bra-line.
Light and effective moisturizing
Light but effectively moisturizes lips and love the light tint too! Its not too loud and leaves an elegant natural look!
love the no plastic packaging!
and it's so moisturising on the lips and such a great color that is buildable, you can wear sheer or layer more on for a higher intensity.
Love it!
This lip balm moisturise my lips just perfectly without the lingering oiliness on my lips which i dont like. Spark is my favourite as it gives me a natural pink glow for my cheeks and lips.