YOUR SEARCH STOPS HERE
Finally, a natural deodorant that actually works!
3 REASONS TO SWITCH

to MOOD Natural Deodorant

Feel confident, no body odor all day
Free from Aluminum, Paraben, Baking-soda
Enjoy great sensory pleasure
Amazing scents, glides dry & smooth, no irritation

Feel good with a conscious choice
Support 100% natural, cruelty-free and plastic-free
A SCENT FOR EVERY MOOD

Infused with pure essential oils
Uplift with floral scent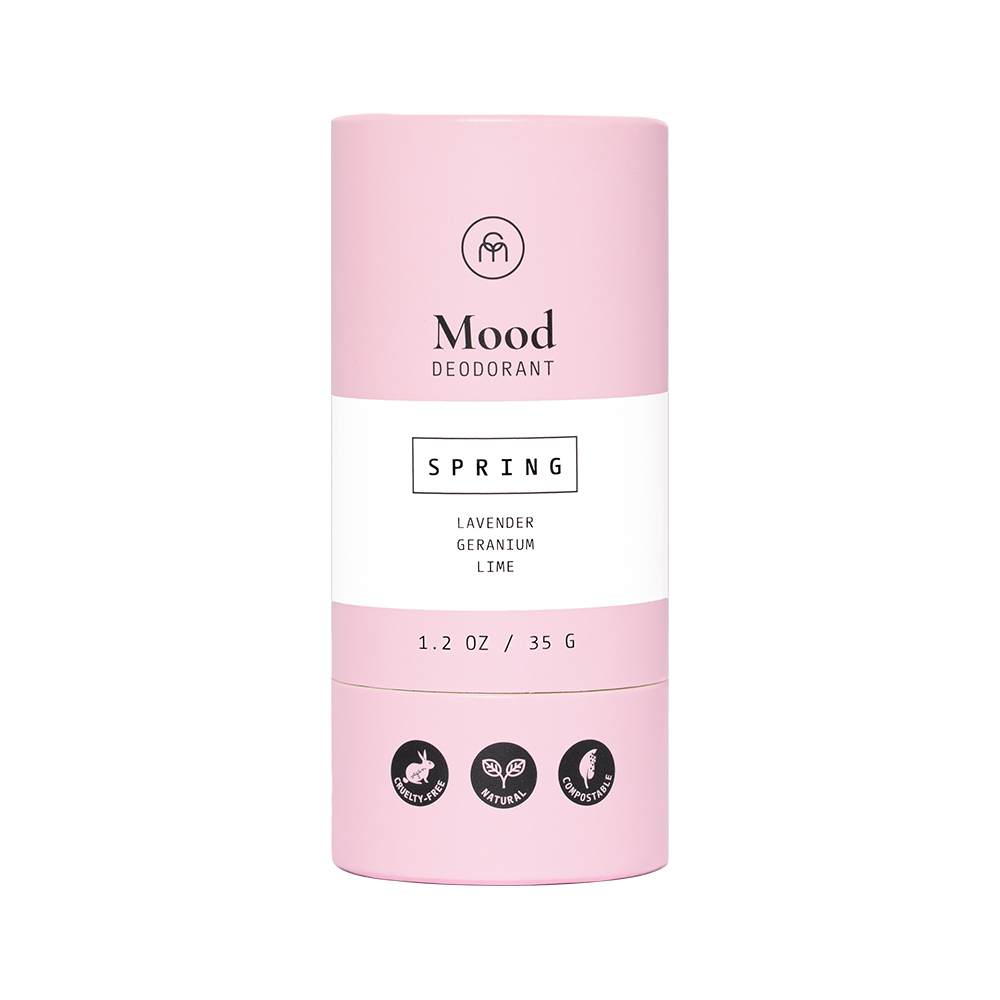 ×
Refresh with citrus scent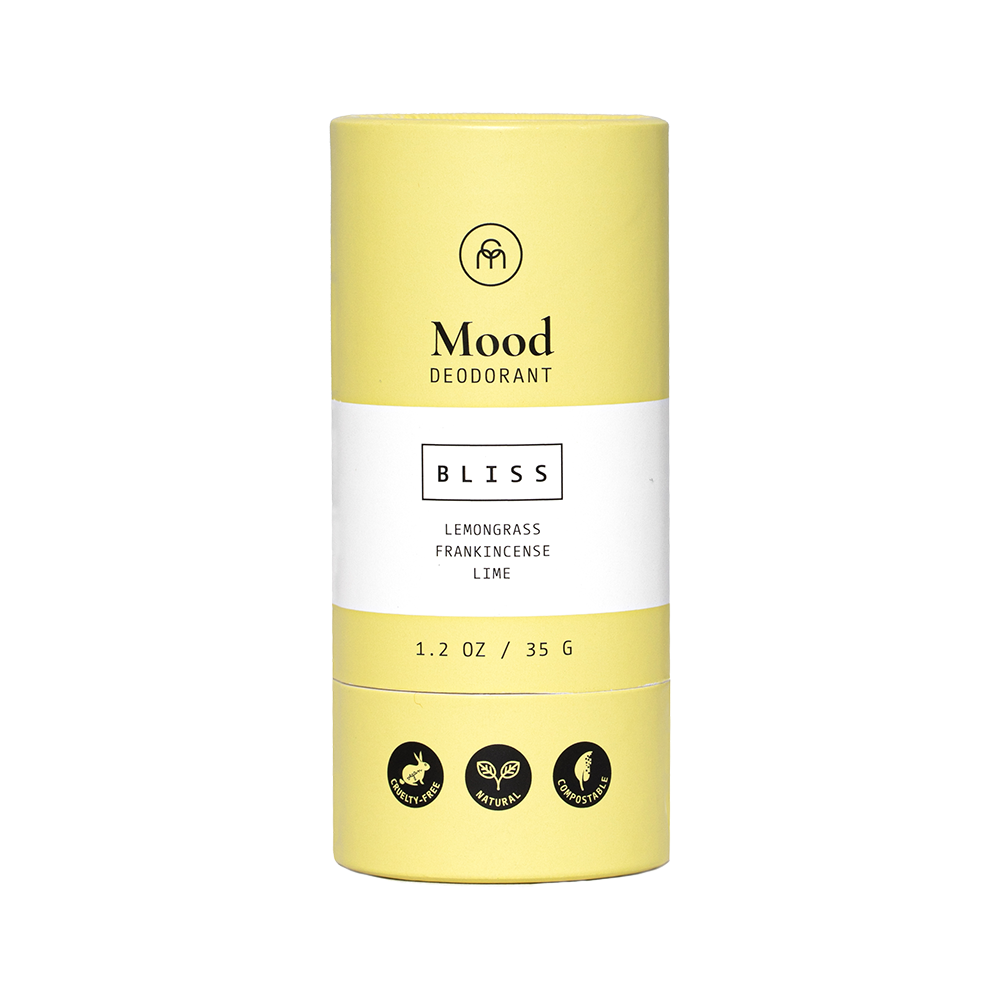 ×
Revive with minty scent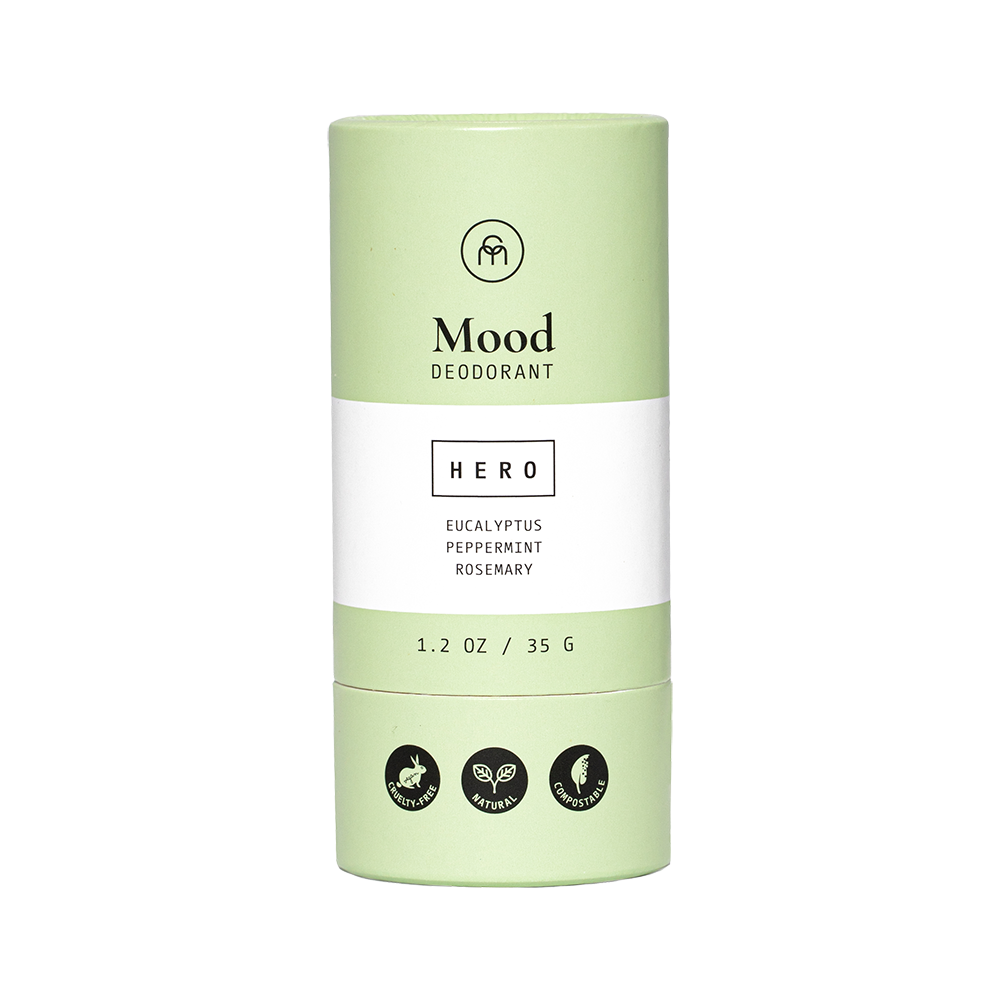 ×
Relax with woody scent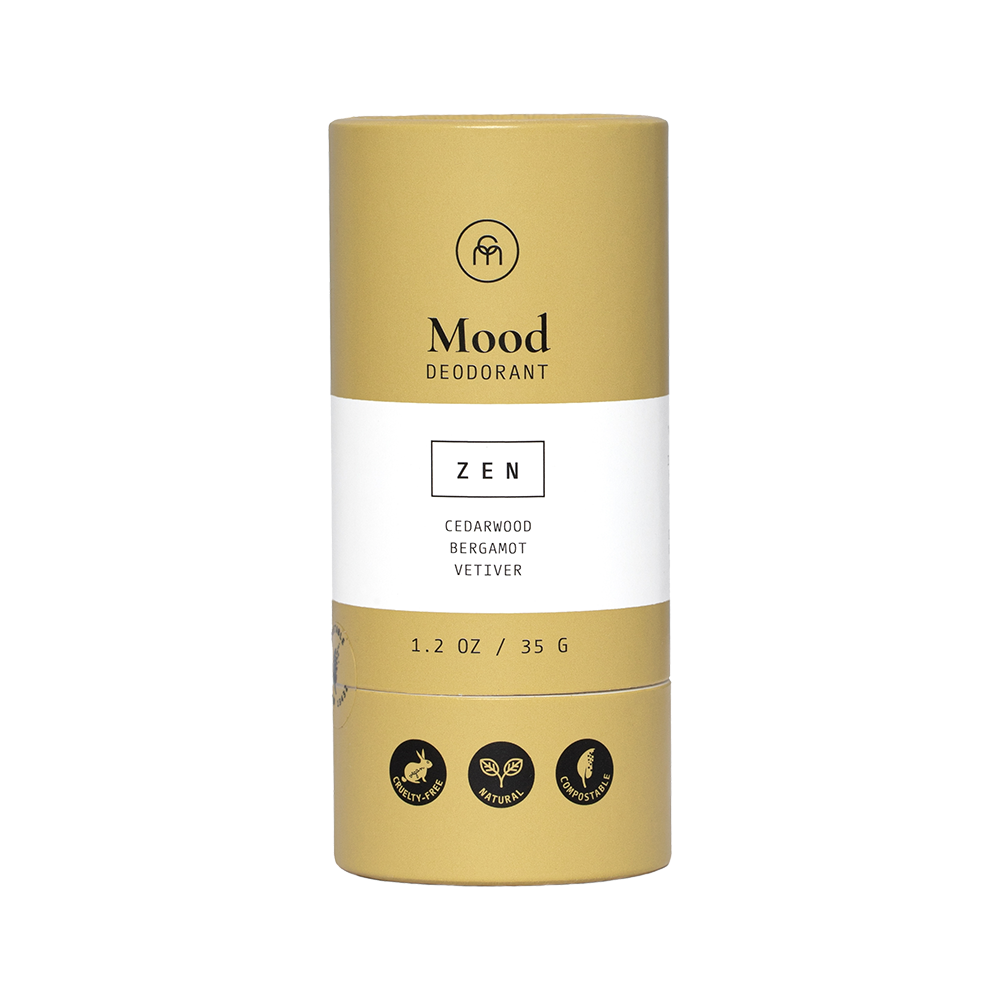 ×
Unscented - go naturale!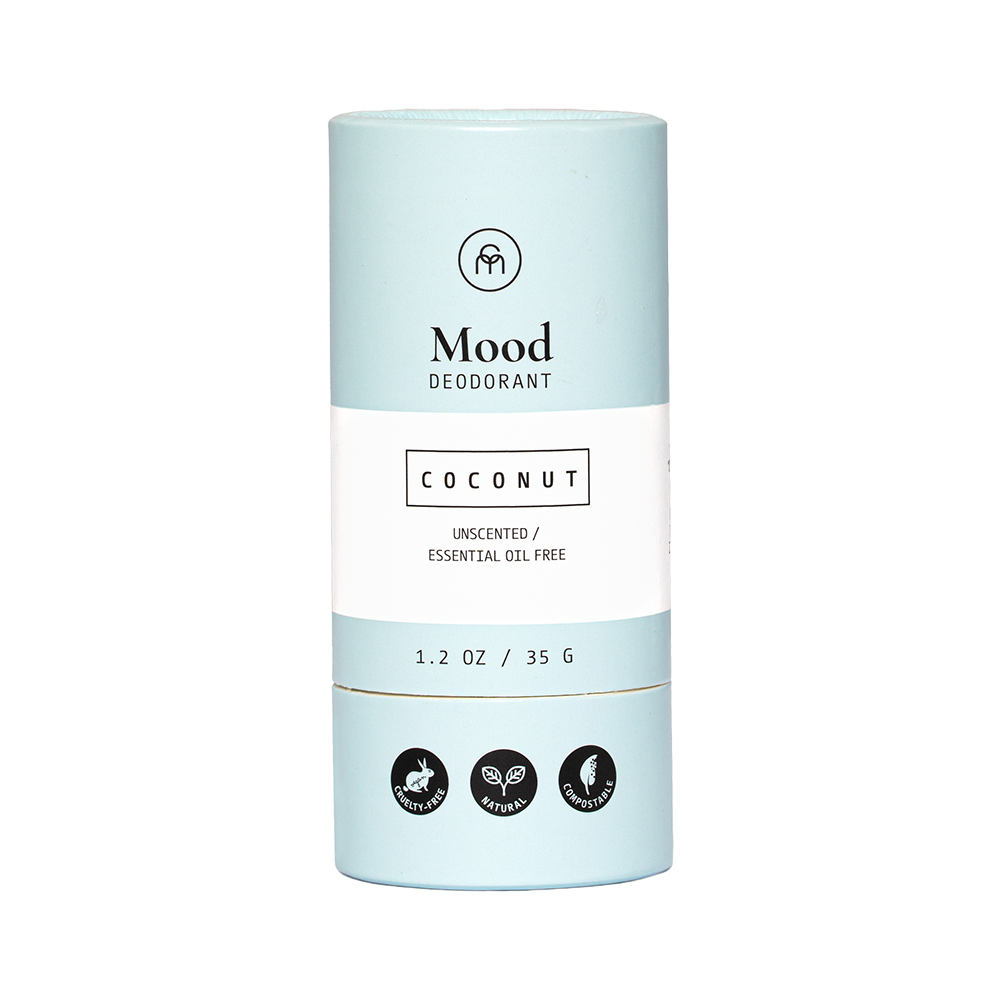 ×
Try Our Top Sellers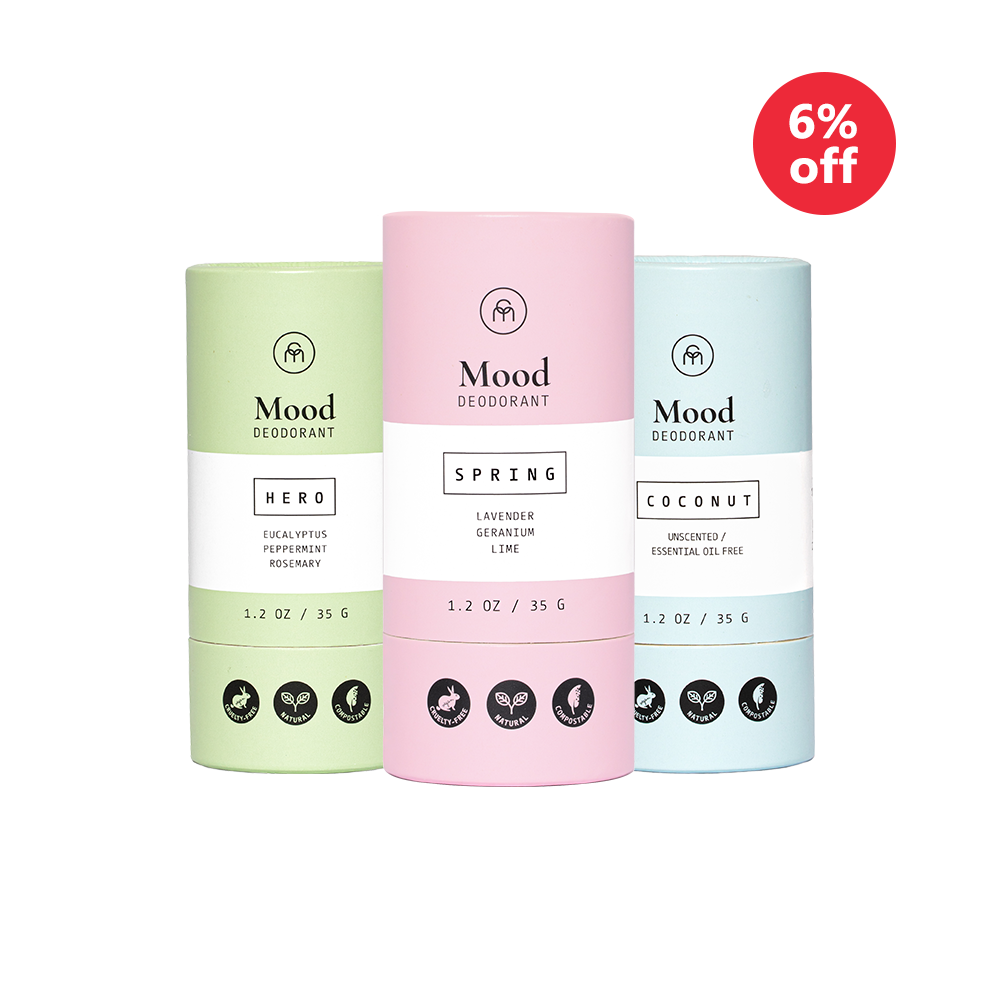 ×
Shop all & Save Big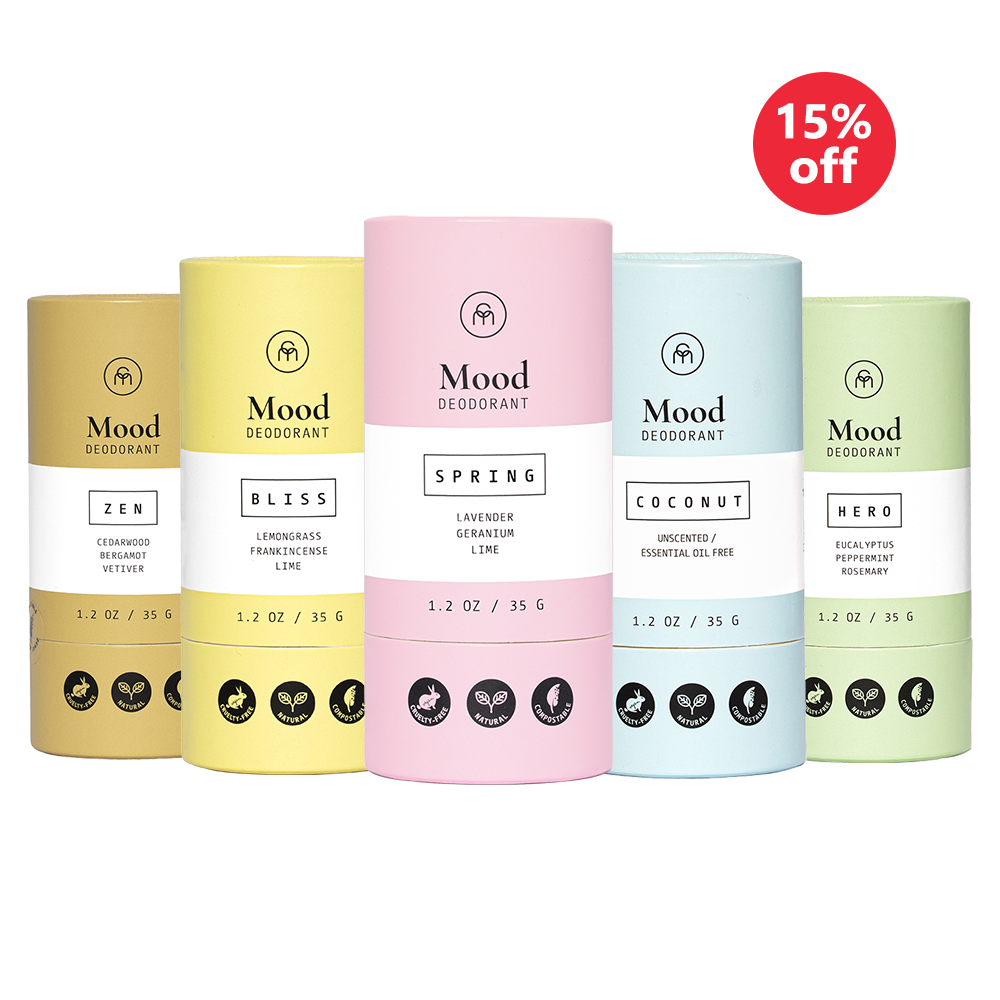 ×
Check Out these Helpful
user reviews!
Thank you!
Loved the smell and the container.
back to beauty!
When I get pregnant, I acted against endokrin perturbators; i stopped perfume, deodorant, conditionner, liquid soap, etc.Hygiene started to be boring however I wanted (an I want) my kids to be safe and secured
Coconuts matter changed my life as now I'm back to deodorant and I can share those and the skin creams and the lipsticks .. with my teeanagers daughters.
So sad for my 10yo
Hi,
I'm using the Bliss and I'm loving it. I love the scent. Though if too much hot weather, I still sweat but no odor at all. I even recommended it to my friend and she purchased one too.
I'm just sad coz I bought 1 for my 10yo daughter. At first , my daughter loved it coz it really removed her odor.. but as time passed like after 2 months, it already made some side effects of redness and it didn't deodorize since her underarm smelled again. So sad.
Do you have something w mild scent or something hypoallergenic?
Hello!
Thank you for taking the time to share your experience with our Bliss natural deodorant. I'm pleased to hear you are enjoying the product and scent.
I'm sorry to hear your daughter experienced irritation and redness after 2 months of use.I shall reach out off line to offer some suggestions. In the mean time, please ask her to stop using it.
We appreciate you bringing this to our attention and are happy to help find the best natural deodorant for your needs.
Love, Diane
Good environment friendly product which works and has a refreshing fragrance
Your FAQ, Answered
Click on any of the tabs below!
What are the ingredients in MOOD?
MOOD natural deodorants are handmade with 100% natural ingredients as listed below:

*Maranta arundinacea Root Powder, *Cocos nucifera Oil, Magnesium Hydroxide, Isoamyl Laurate, Jojoba Esters, Caprylic/Capric Triglyceride, Cetyl Palmitate, *Butyrospermum parkii Butter, Triethyl Citrate, Tapioca Starch, Zinc Ricinoleate, Oryza sativa Bran Wax, Sambucus nigra fruit extract, Tocopherol, Ascorbyl Palmitate, Helianthus annuus Seed Oil

*Organic certified

The following pure essential oils are also added to scented MOOD Deodorant.

SPRING
Lavandula angustifolia Flower Oil, Citrus aurantifolia Oil distilled, Pelargonium graveolens Flower Oil
**Limonene, **Geraniol, **Linalol
**Naturally occurring ingredients of essential oils

HERO
Rosemarinus officianalis Leaf Oil, Eucalyptus radiata Leaf Oil, Mentha piperita Oil
**d-Limonene, **Linalol
**Naturally occurring ingredients of essential oils

BLISS
Cymbopogon citratus leaf oil, Boswellia carterii oil, Citrus aurantifolia peel oil distilled Citronellol
** Geraniol ** Linalol ** Citral ** Limonene
**Naturally occurring ingredients of essential oils

ZEN
Cedrus atlantica Bark Oil, Citrus aurantium bergamia Fruit Oil, Vetiveria zizanoides Root Oil,
**Linalol, **Limonene, **Benzyl Alcohol
**Naturally occurring ingredients of essential oils
Will MOOD stain my tshirt?
Yellow stains or white marks are generally caused by a chemical reaction between aluminum with sweat

Our aluminum-free natural deodorants only use arrowroot powder and tapioca starch to absorb sweat and help you stay fresh.

The key to using MOOD is with light application. We suggest applying 2-4 swipes and then massaging it in for best results. That way you won't find any excess residue on your tops.
For Value Pack, can I choose my combo?
Absolutely! On the CART page, click "Add a note to your order" and leave us a note on your preferred scents on the CART Page with your preference.