NATURAL DEODORANT THAT ACTUALLY WORKS

Aluminium-free, Baking Soda Free, Fragrance-Free


"Smells so good !"
So happy I found Coconut Matter in social media and became part of the Coco Tribe ❤ Using HERO right now and can't wait to try other 4 scents.. They all smell so so good, loved it!
Last All Day
For All Lifestyles
No Stickiness, No Stain,
No Residue
You may be a hot sweaty mess after leaving a tough yoga class, the gym, or having hit the pavement for a solid few km. The bottom line, though, is you'll stay FRESH.
If you normally feel lightheaded, headach-y or even nauseous after applying your deodorant, you won't have to worry about that with MOOD. Say goodbye to strong, fake synthetic smells. Our clean, refreshing scents will make you feel good and freakin' amazing.
The best bit? You'll help reduce single-use plastic simply by switching to our plastic-free paper tube. Who says saving the planet was only for the most passionate eco-warrior?

"Absolutely awesome!"
I am so happy that I finally found the deo that will really suit my taste. And it smell so heavenly, it is so addicting that it is the reason I love taking bath everyday because that is not really my habit before. I must say that I am totally obsessed with this product. Worth the price and I also make impact on saving mother earth for its zero waste packaging.
Beat The Heat
Stay Fresh All Day
Less Bacteria,
Less Body Odour
There's nothing like that post-sweaty workout high!
SWEAT helps your body regulate its temperature and cools it down. By itself, sweat has no odour.
MOOD Deodorant focuses on where body odour starts. Its gentle formula prevents body odour-causing bacteria from living on your armpit and its all-natural ingredients nourish your skin.
Logo list
This section doesn't currently include any content. Add content to this section using the sidebar.
All-Natural,
Vegan deodorant
Discover new sensory scents
Flowers pumping in a good mood, SPRING gets you flourishing even in the cloudy times. All because we scent it with the essential oils of goddesses: Geranium, Lavender, and Lime
A blend with uplifting properties for your mind to bloom with grace and have you raining happiness.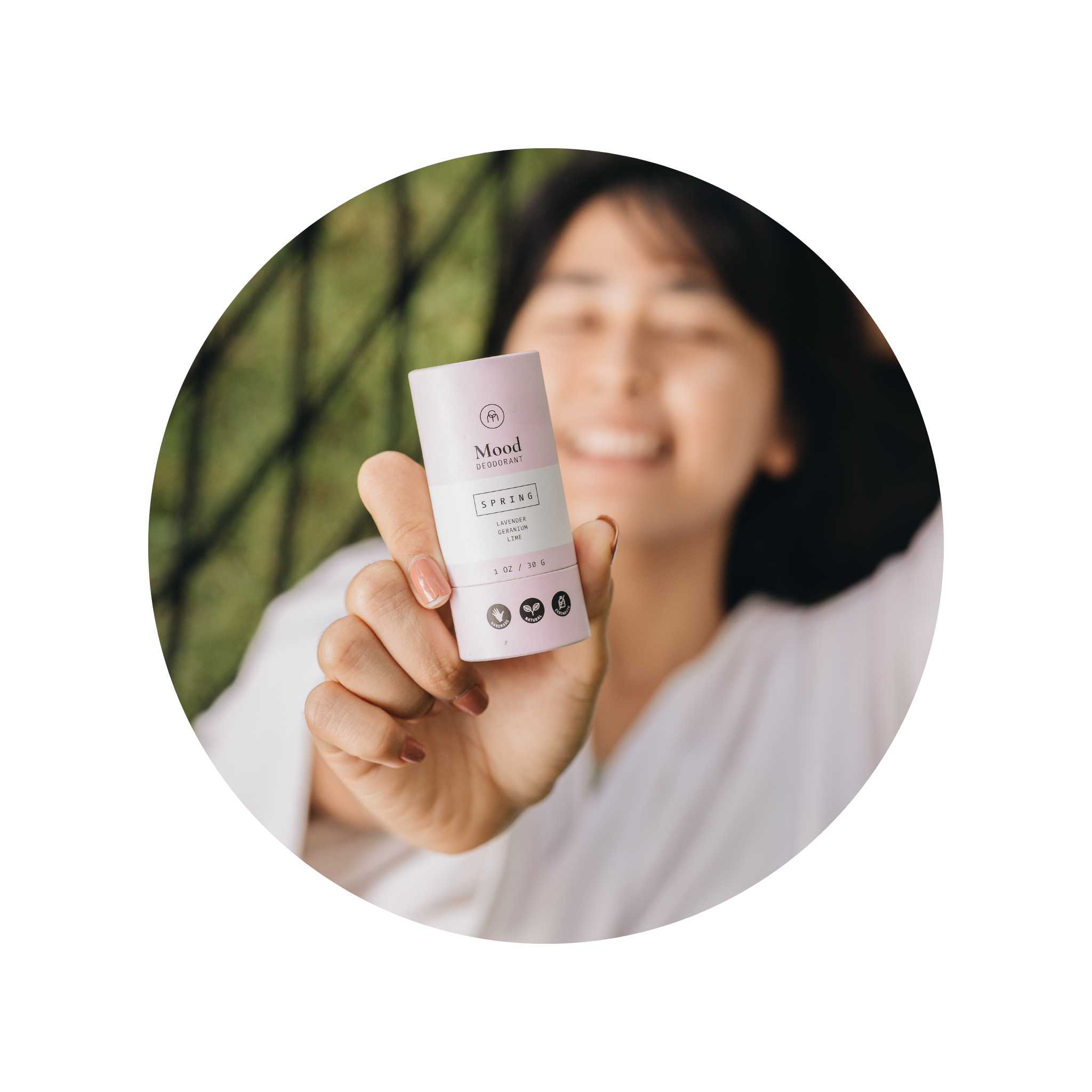 "An extra spring to my step!!"
I loved the unscented one so much because it got rid of the B.O, that I just had to try the scented ones- SPRING, in particular. I adore the fact that it got the job done as the unscented counterpart, and let's you smell like flowers, but not in an overpowering way. It definitely added an extra spring to my step every time I go out!
This citrusy wonder is a deodorant, not lemonade! As soon as you pop it open, the refreshing blend of Lemongrass, Lime and Frankincense essential oils will make you feel a boost of energy and brings clarity to the mind.
Smells like BLISS and reigns over the tropics.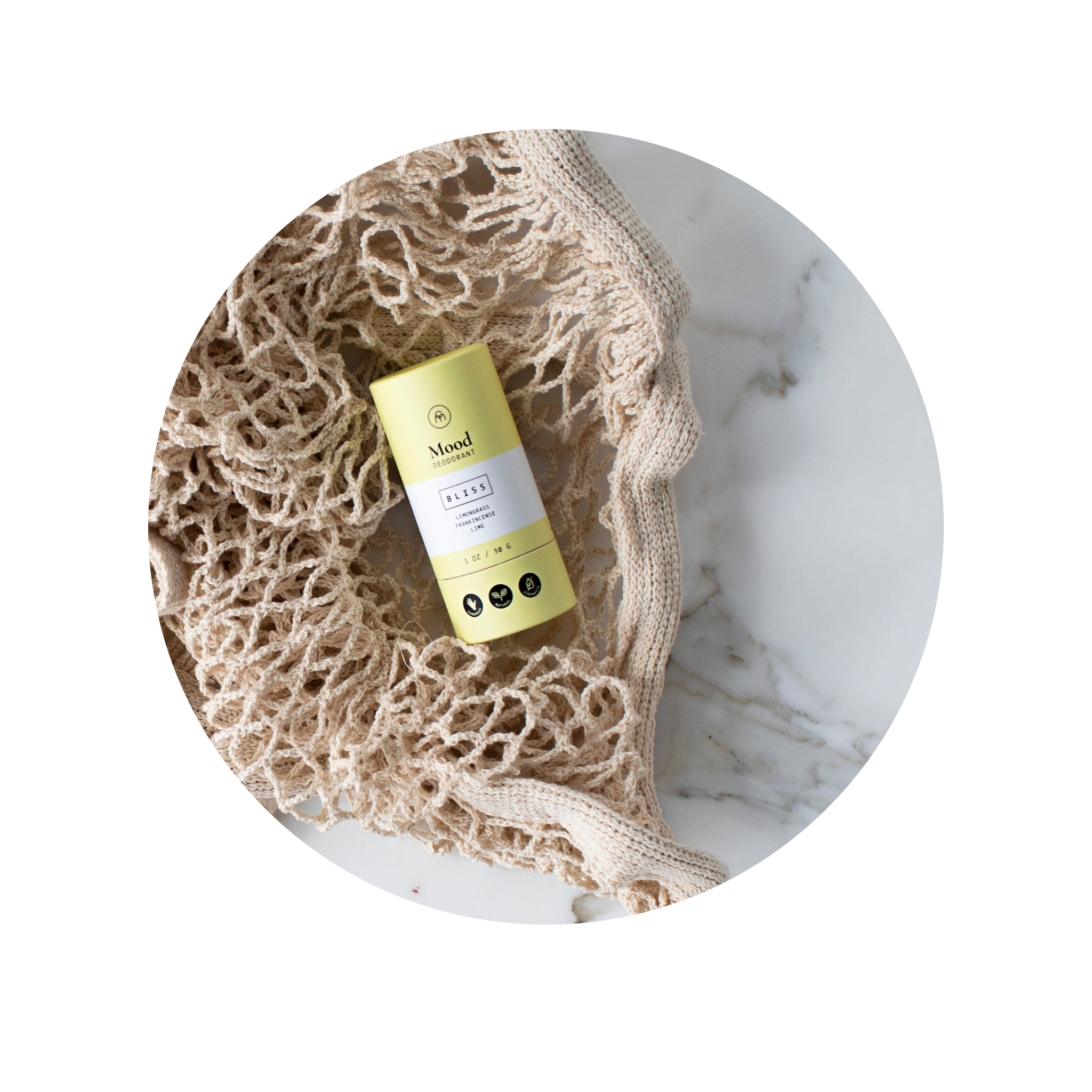 "Smells wonderful and lasts all day!!"
The scents are amazing yet subtle, and leaves my skin soft all day. I am loving Bliss for the summer days, but will switch it up to the slightly stronger scent of Hero for workouts. The eco packaging is great and since I'm buying locally in HK, I'd like to think I'm helping the environment a little bit.
Feel ready to walk fearlessly on every journey. The victorious on this deed are Peppermint, Eucalyptus, and Rosemary, the push of essential oils you need to seize the day!
HERO keeps your mind focused, stimulated, and adventurous.